Pizza Hut
No 87, Arcot Road

Virugambakkam

Chennai

-

600091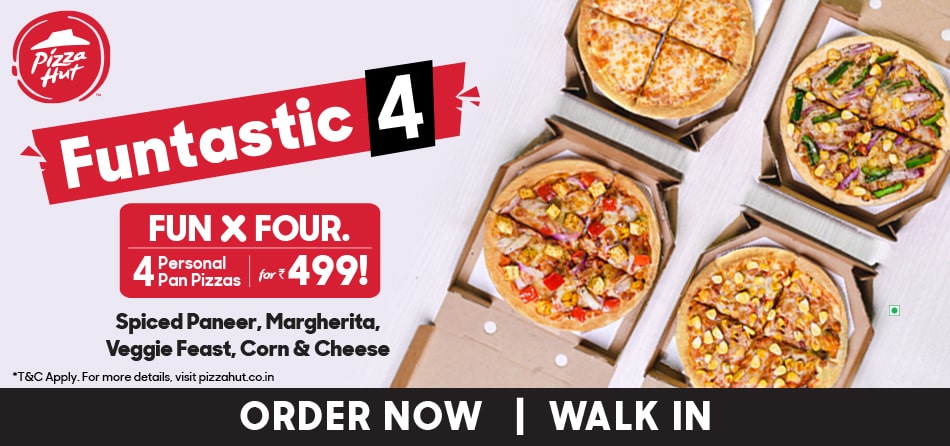 Social Timeline
Thank you India... :) #PizzaHutForIndia #PizzaHutForIndia
Posted On:
13 Nov 2016 8:38 PM
Handout Pizza instead of Candy! #HappyHalloween #HappyHalloween
Posted On:
31 Oct 2016 12:40 PM
May the glow of wisdom, peace and happiness illuminate your life. Wishing you a Pizzalicious Diwali. #HappyDiwali #HappyDiwali
Posted On:
30 Oct 2016 10:56 AM
Feeling festive? Celebrate with a dessert...
Posted On:
28 Oct 2016 12:36 PM
Looking for a perfect gift this festive season? What's better than gifting indulgence.. Get Pizza Hut E-gift cards for your loved one here: https://goo.gl/53WMCV
Posted On:
23 Oct 2016 6:05 PM
Pizza Takeaway

Pizza Delivery

Pizza Restaurant
Best Pizza Delivery Near Virugambakkam
Best Pizza Near Virugambakkam
Best Pizza Restaurant Near Virugambakkam
Best Pizza Takeaway Near Virugambakkam
Best Restaurant Near Virugambakkam
Dine In
Dine In Near Virugambakkam
Fresh Pizza
Online Food
Order Online
Pizza Delivery Near Me
Pizza Delivery Near Virugambakkam
Pizza Home Delivery
Pizza Hut Online
Pizza Near Me
Pizza Near Virugambakkam
Pizza Restaurants Near Me
Pizza Restaurants Near Virugambakkam
Pizza Unlimied Menu
Pizza Unlimited
Restaurants Near Me
Restaurants Near Virugambakkam
Takeaway
Takeaway Restaurant Near Virugambakkam
Unlimited Pizza Menu
Unlimited Pizza Near Near Virugambakkam
Unlimited Pizza Offer
Unlimited Pizza Party
restaurants near Virugambakkam, Chennai