Pizza Hut
No 87, Arcot Road

Virugambakkam

Chennai

-

600091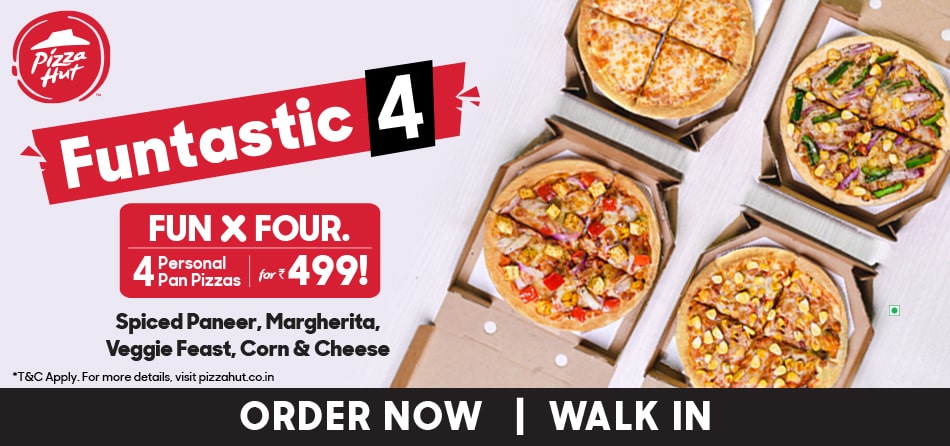 Social Timeline
There is never a time when #HutLovers are not up for discussing what pizza to 'add to cart'. 🍕🛒 #HutLovers
Roses are red 🌹 Violets are blue 💙 We have contactless delivery 🍕 For your family and you ❤️
Other girlfriends: Show me your phone Me as a girlfriend: Show me your last pizza order
Baarish aap ke network aur work ko #tauktae rahega. 🤷🏽‍♀️ So sit back, relax and order in some piping hot pizzas. 😍🍕 #StaySafeMumbai #tauktae #StaySafeMumbai
Ek ladki ko dekha toh aisa laga jaise Garlic Bread Stix pe cheese, jaise crust mein kebab, jaise pizza pe Tandoori paneer.
If BAE was a pizza topping, which one would he/she be? ❤️
You know you are in love when you see this message and blush 🥰 SMS: Your Pizza is on the way! 🏍️
Don't worry, you are not alone. Someone somewhere is also thinking about Margherita pizza rn.
Pizza Takeaway

Pizza Delivery

Pizza Restaurant
Best Pizza Delivery Near Virugambakkam
Best Pizza Near Virugambakkam
Best Pizza Restaurant Near Virugambakkam
Best Pizza Takeaway Near Virugambakkam
Best Restaurant Near Virugambakkam
Dine In
Dine In Near Virugambakkam
Fresh Pizza
Online Food
Order Online
Pizza Delivery Near Me
Pizza Delivery Near Virugambakkam
Pizza Home Delivery
Pizza Hut Online
Pizza Near Me
Pizza Near Virugambakkam
Pizza Restaurants Near Me
Pizza Restaurants Near Virugambakkam
Pizza Unlimied Menu
Pizza Unlimited
Restaurants Near Me
Restaurants Near Virugambakkam
Takeaway
Takeaway Restaurant Near Virugambakkam
Unlimited Pizza Menu
Unlimited Pizza Near Near Virugambakkam
Unlimited Pizza Offer
Unlimited Pizza Party
restaurants near Virugambakkam, Chennai