Pizza Hut
No 1/1A, CMH Road

Indiranagar

Bengaluru

-

560038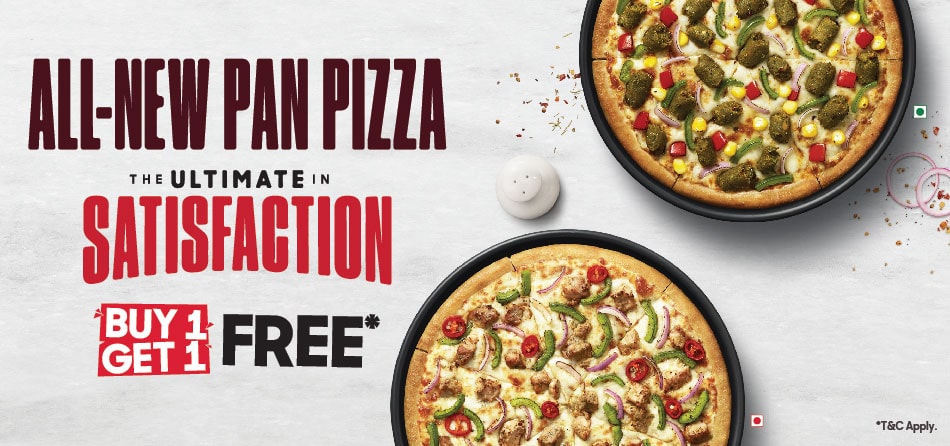 Social Timeline
Unlimited Pizza Friday
Posted On:
30 Oct 2020 1:20 PM
No, of course I don't run to the door as soon as the app says my order is 2 minutes away. Who does that? Not me. Nope! 😬
If you ever see me struggling to eat the entire pan pizza all by myself……… don't stop by, I'm not looking for help!
RT if you're missing our Desi-licious Double Paneer Supreme.
All-New Pan Pizza Pros: - Everyone gets what they want ✔️ - New Desi Flavours! ✔️ - Dough made fresh everyday ✔️ -… https://t.co/j8iWc3oDjs
Mood: Miss those #ThrowbackThursday pictures with friends at your favourite Hut Hangout? How about a reunion? ;) #ThrowbackThursday
Pizza Takeaway

Pizza Delivery

Pizza Restaurant
Best Pizza Delivery Near Indiranagar
Best Pizza Near Indiranagar
Best Pizza Restaurant Near Indiranagar
Best Pizza Takeaway Near Indiranagar
Best Restaurant Near Indiranagar
Dine In
Dine In Near Indiranagar
Fresh Pizza
Online Food
Order Online
Pizza Delivery Near Me
Pizza Delivery Near Indiranagar
Pizza Home Delivery
Pizza Hut Online
Pizza Near Me
Pizza Near Indiranagar
Pizza Restaurants Near Me
Pizza Restaurants Near Indiranagar
Pizza Unlimied Menu
Pizza Unlimited
Restaurants Near Me
Restaurants Near Indiranagar
Takeaway
Takeaway Restaurant Near Indiranagar
Unlimited Pizza Menu
Unlimited Pizza Near Near Indiranagar
Unlimited Pizza Offer
Unlimited Pizza Party
restaurants near Indiranagar, Bengaluru